The common packaging of wet wipes mainly includes the following:
Stand alone
It is a package of wet wipes.
Softcover wipes
That is to say, the common bagged wet wipes, all wet wipes have only one package, with different specifications, maybe 10 pieces/bag, 20 pieces/bag, 80 pieces/bag, etc. The sealing method is usually a sealed sticker or a sealed cover + self-adhesive packaging.
Barreled or filled wipes
In addition to the sealing strip, the extraction port of the bucket or filled wet wipes has a lid, and the wet wipes are sealed immediately after extraction.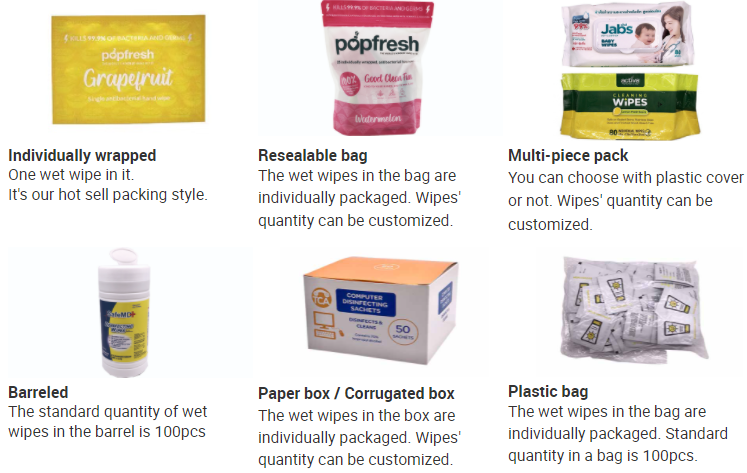 No matter what kind of packaging you choose, we can custom a series of packaging for your wipes. You can choose the color, create a design with your own logo, which makes your product more attractive.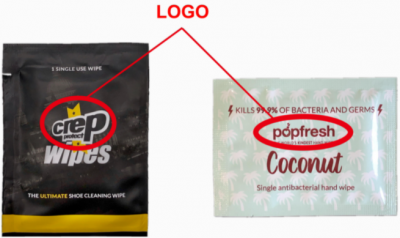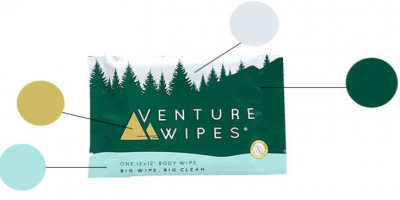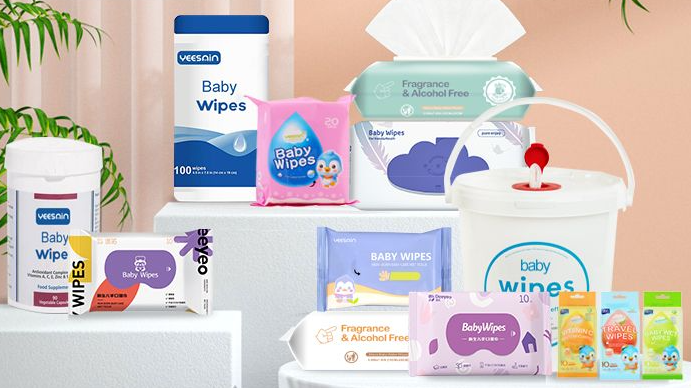 Various related customization of packaging

As a professional wipes manufacturer, we can customize any packaging according to customer requirements, such as bag lid, wipe quantity, labeling or printing logo etc. Please kindly send us an email for getting more customized information.