Wet wipes are made of: wet-strength paper, non-woven fabric, bamboo fiber, carbon fiber, etc. And we can custom any material of wipe for customers.
At present, most wet wipes are spunlace non-woven fabrics. The commonly used raw materials of spunlace non-woven fabrics are polyester staple fiber, viscose staple fiber and cotton fiber.
Polyester fiber: Polyester fiber has poor moisture absorption and low price.
Viscose fiber: It is a kind of cellulose synthetic fiber. It is similar to some high-end clothing fabric ingredients we often hear about Tencel. Modal is a cellulose synthetic fiber, and its moisture absorption is better than that of polyester fiber.
Cotton fiber: The cotton fiber used in the wet wipes is absorbent cotton, which is a natural fiber, and the raw material cost is relatively high, and the wet wipes made with it are relatively high-end.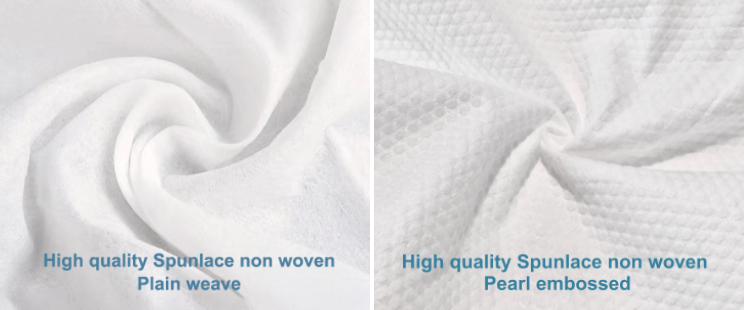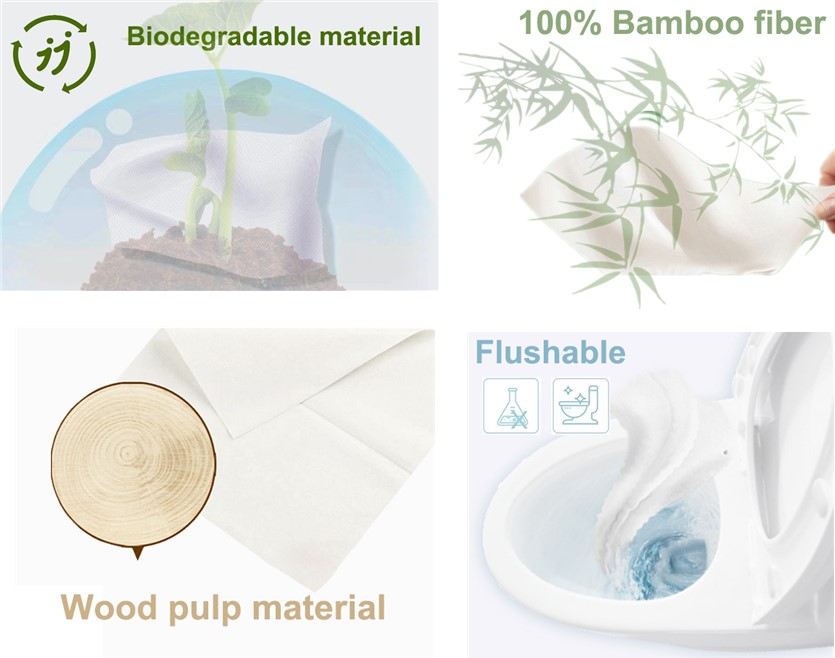 In addition, bamboo fiber wet wipes are now becoming more and more popular. Using 100% natural bamboo fiber as raw material, without adding any bleaching chemical raw materials, the wastewater produced by pulping can be directly irrigated to farmland, which has no pollution to the environment, reduces deforestation, and is more environmentally friendly. The natural "bamboo kun" contained in bamboo fiber has antibacterial, antibacterial, anti-mites and so on.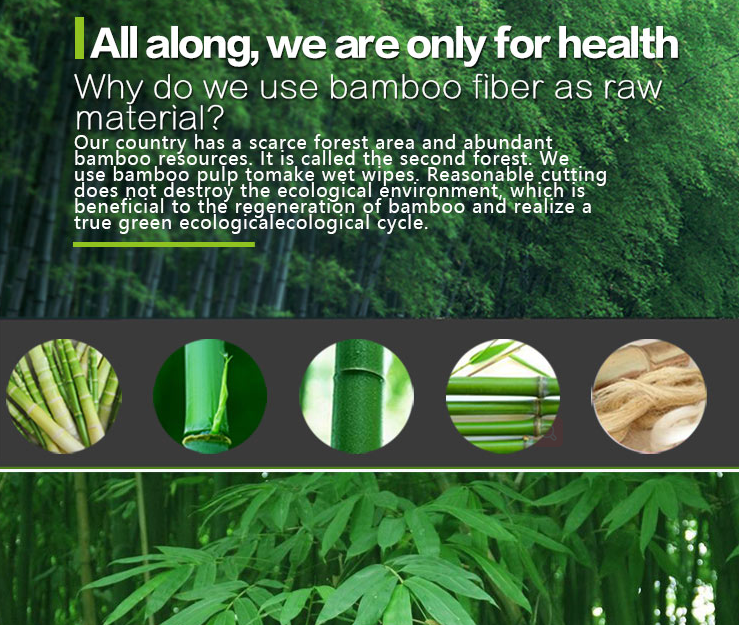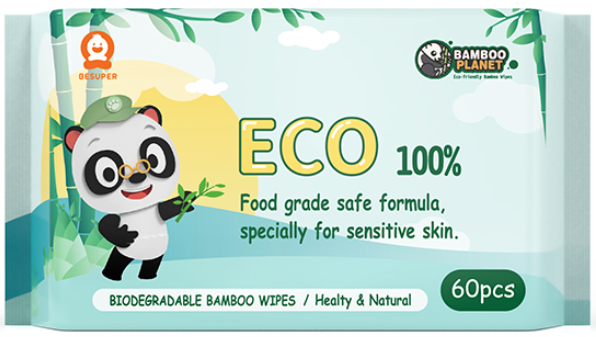 We also can customize pearl pattern, plain pattern and mesh pattern.